Features of SightMill Net Promoter Score Software
Designed for businesses of any size to help you understand and improve your customer engagement.
1. Ask your Customers for Feedback
2. Analyze NPS Results to Identify What Drives Improvements
Tag customer feedback to track by product, by rep, by region.
Bring order: every feedback can have tags; use tags to identify segments or groups and help organize your feedback.
Save time: add tags from your e-commerce site, from CRM, or use our Auto-Tag to add tags to feedback as its submitted.
What's driving results: see a leaderboard of the top tags by promoter and detractor to identify themes.
Link your CRM, export data or use our trend analysis tools.
Connected: exchange data between systems; we link with 100s of products via industry-standard webhooks or Zapier.
Your data: it's your data; import in if changing NPS platform or export out - or store securely with SightMill.
Understanding data: we include tools, tables, and graphs to help you understand your data and identify and act on trends.
View results in real-time or with historic analysis
Real-time results: always up-to-date; view your latest feedback and scores in real-time from your dashboard.
What influences customers: view historic graphs to see improvements as a result of your campaigns and actions.
Compare and learn: what influences your customers? Use graphical analysis and tags to see themes.
---
3. Act on Feedback in Real-Time to Delight Your Customers
Workflows will route feedback to the right team or department.
Your teams stay informed: our workflow feature automatically routes relevant feedback to the right team in real-time.
Works with your software: we fit right in with Slack or other team tools, or use email to keep everyone updated.
Team access: we love teams to have access to results so all plans have generous user licences - setup multiple users in an instant.
Respond to feedback in real-time and delight customers.
Real-time alerts: want to know the instant key customer groups or detractors share feedback? We can alert you or your teams.
Responsive: detractors can be converted to promoters if you deal with issues quickly - we help you with instant alerts.
Web follow-up: cusomize follow-up messages that thanks promoters or encourages positive actions.
Drive recommendations with social posting and review sites.
Social media: ask a promoter if they would like to share their support via social media - we see great results.
Drive reviews: ask promoters to support you via review sites such as Trust Pilot with our built-in features.
Promoter support: our features ensure you can leverage your promoters' support to help product and brand success.
---
Measure and Analyze
Agile startups, established product developers and large corporations use NPS as a metric, and use SightMill to constantly monitor the impact of changes and uncover what influences your customers so helping improve customer experience.
Act on Feedback
Make sure your teams see customer feedback in real-time. To help make this happen, use our workflow feature to automatically route a customer's feedback to the correct team. Route feedback by email or post directly to Slack or to your CRM through integration.
---
NPS Surveys on your Website
Display NPS surveys on your website; add to any page or use our WordPress plugin and customize the style and language. Display across all browsers with easy setup. Read more about NPS on your website.
NPS Surveys via Email
Deliver high-response rate NPS surveys to existing customers by email, SightMill provides attractive, personalised email surveys sent out to your specific schedule. Read more about NPS by email.
Feedback at your Events and Training
Unique to SightMill - ask delegates to complete NPS surveys at your live event, directly from their smartphones. Perfect for training, events and conferences. Read more about NPS at events.
Employee eNPS Surveys
Use SightMill to deliver eNPS email surveys to your employees. Measure and improve employee loyalty with secure, anonymized feedback from your teams. Read more about eNPS employee surveys.
Teams Stay Informed
Using our workflow automation, link SightMill to your CRM or team collaboration tools so the right team knows the moment there's a promoter or detractor comment.
Track Analytics
If you use Google Analytics, you can integrate GA to SightMill directly so you can see promoter or detractor activity with website usage. Great for linking NPS to A/B testing experiments!
NPS Trends
SightMill's clear dashboard includes built-in trend tools with daily, monthly, 3month and 12month rolling averages, plus you import or export data anytime or integrate to your CRM system.
Verbatims Made Simple
Customer feedback texts are powerful insights and in SightMill you can use tags to organize the feedback by theme or groups and see trends by these specific themes.
---

I'm really impressed how SightMill makes it so easy to get real-time customer feedback via our website and after live training events.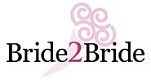 Great to have this level of insight that's really helped improve our market-leading website!

Loved the links to Slack - our teams know instantly when there's customer feedback for their department.
Create your free trial account now.

No credit card required. And you don't need to be technical whizz to get started.