Glossary of Customer Experience Terms
From Net Promoter Score to Customer Ease Surveys
Confused by the acronyms and terminology of used in customer experience? This glossary of terms clearly explains the most commonly-used terms and phrases.

The complexity starts with the mass of terms and acronyms that are used within the industry. To help you navigate the difference between NPS and CES, or UX and Journey Mapping, we have written this glossary of the terms you will encounter with a simple explanation of what they mean.

I'm really impressed how SightMill makes it so easy to get real-time customer feedback via our website and after live training events.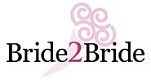 Great to have this level of insight that's really helped improve our market-leading website!

Loved the links to Slack - our teams know instantly when there's customer feedback for their department.
Find out how SightMill can help you listen to your customers.