GDPR: General Data Protection Regulations
Your privacy. Your customers' privacy.
SightMill General Data Protection Regulations (GDPR) Compliance
We help your business listen to your customers and improve their experience with your products. To do this, we process requests you make to ask your customers for their feedback. We're using rather formal language here, but that's because we take the new GDPR regulations very seriously and know our part to play in protecting your customers' privacy and personal data.
We have implemented a whole range of minor changes to ensure we are compliant with GDPR - best of all, you don't have to do anything. If you need a separate signed contract (an addendum specific to GDPR), we will happily issue and counter-sign this as a Data Processor; just get in touch and we will set this up for you.
Our servers are managed by Rackspace (one of the leading global providers of servers, with great implementation of both security and compliance) and our dedicated servers running our data centre are located in London, UK.
The Changes
We have made a number of changes, the key elements are below:
Privacy Policy update - we have updated our Privacy Policy to be very clear about how we process data for you.
Customer Data control - you can manage and (importantly) delete customer data at the request of your customers or ask us to delete this for you. This is self-serve from your account, or get in touch with our help desk and is covered in our Privacy Policy.
Data Processor Addendum - under the GDPR regulations, SightMill is classed as a Data Processor (we store and process your customer data on your instruction). We have a separate Addendum to our Terms and Conditions - please get in touch and we will issue you with a counter-signed copy of this contract.
If you have any questions, please get in touch - we would be delighted to chat.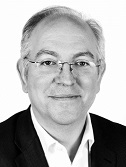 I want to be in control of my privacy and I am sure you do too, so we make sure customer privacy is key to our platform. We follow the latest GDPR policy recommendations and will support all new changes.