Successful companies have great employees
We help you track and act to improve employee satisfaction
Employee Engagement
Regularly ask your teams a single question: "Would you recommend working for our company?"
SightMill will send this question to your employees by email; employees click on the survey within the email and you can track engagements on the dashboard.
This is the eNPS methodology that lets you understand how your teams are doing by tracking and acting to improve employee engagement.
(And it has the option to anonymize responses so your employees can give feedback without worrying about being identified.)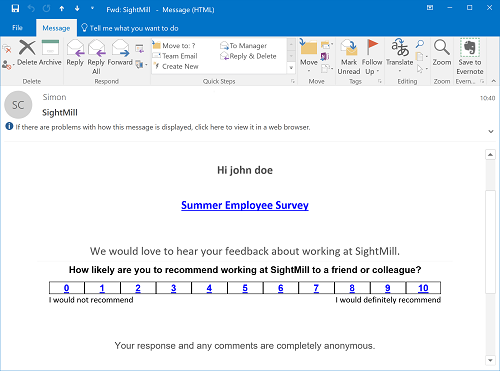 Create your free trial account now!