We've launched a new view in SightMill that allows you to see detailed data about your customers together with their feedback - allowing you to better understand how customer experience differs by segment, by product, region or even by sales rep.
You'll see the new view within your Verbatim section of your dashboard. Some of the meta data is collected automatically, but you can also load customer data from your CRM system or if you upload your contact list or by adding it automatically with web-based surveys.
We've had great feedback from the early testers that this helps them see feedback by product type or by customer relations team.
Here's the new view: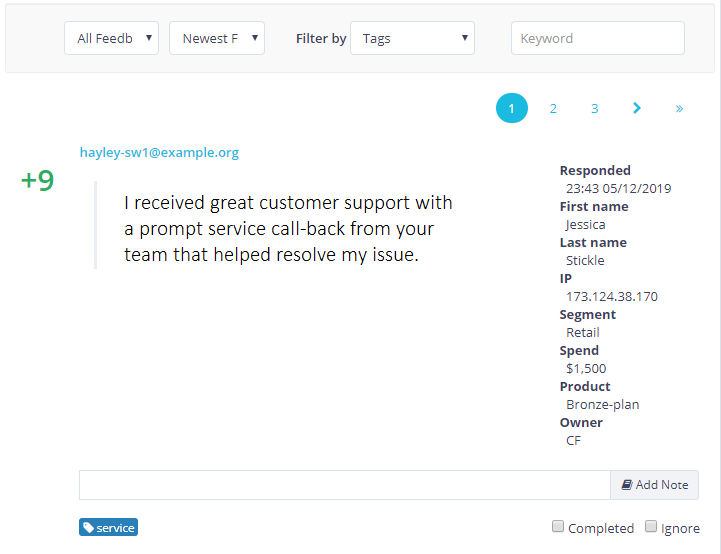 How to enrich an NPS survey on your website:
You'll find the javascript tracking code under the 'How to install' menu item of your Project settings. In the code are eight fields that you can use to insert data directly from your website or content management system (such as Wordpress). Find out more about
enriching web NPS surveys
.
How to enrich your customer data for email NPS surveys:
This additional meta data about the contact's segment, product, etc is stored by SightMill together with the feedback and displayed in your account in the Verbatims tab: