December 2020
How do you think the customer experience you offer contributes to the success of your business?

What was your answer? If you thought about customer service and 'damage limitation', you could be missing out on some major revenue potential.
Changing the focus to improving customer experience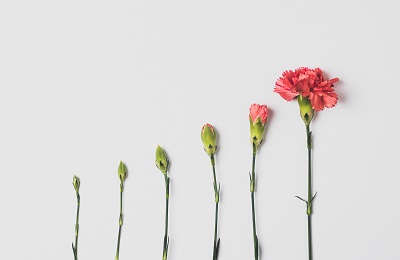 Whilst businesses have traditionally seen customer service as a mainly reactive department - responding to complaints and reducing customer dissatisfaction - its role in forward-thinking organisations is changing as the focus shifts to all teams working towards improving customer experience.
Successful businesses are increasingly taking a proactive approach to improving customer experience (CX) including organising customer service as part of wider initiatives that have a
direct impact on the bottom line
. A standout CX has potential to set companies apart from competitors by increasing customer satisfaction, retention and acquisition - all of which mean one thing: more sales, at less cost.
As mentioned at the start, it's because of this potential for more sales and higher order values that 45% of companies earmarked customer experience as their number one priority over the next five years, ahead of pricing and product. If your brand doesn't keep up, you'll likely start losing customers to competitors that offer a better CX.
In other words, the time to act is now.
Below, we lay out:
What the state of play is for companies who want to invest in CX, and what financial benefits they can expect
How to leverage your customer service team to win more sales and increase order values
How to use customer feedback to create a standout CX that leaves your competitors in the dust
Customer Service and Customer Experience: the State of Play
The service you offer customers contributes hugely to their overall experience with your brand. This overall CX has become a huge growth area for companies over the past decade.
Now,
more than two thirds of companies
compete on the basis of customer experience, nearly doubling from one third in 2010. It only takes a quick look at some of the research to see why:
Investing in CX initiatives has the potential to double your revenue within 36 months (Temkin Group)
84% of companies that work to improve their customer experience report an increase in their revenue (Dimension Data)
Brands with superior customer experience bring in 5.7 times more revenue than competitors that lag in customer experience (Forrester)
Whilst different surveys have different focuses, the sheer volume of research on CX completed over the past five years all point in the right direction. Offering a great customer experience will have a very noticeable, positive effect on revenue.
If you're looking for a good roundup of recent research on the benefits of CX,
this Forbes article
will come in handy.
Why Has Customer Experience Become So Important to Consumers?
Arguably, consumers have always cared about good service. It's just that the advent of pocket internet has made it significantly easier to ditch a brand when they are dissatisfied.
Previously, finding a competitor - locating a different store, travelling there and taking a risk on the quality of their product - took a lot of effort, so the bar for dropping a brand completely was lower. Now, with the
vast majority of the population
having access to the internet via smartphone, your customers can find stores, read online reviews and make an informed decision about where else to take their business in a matter of minutes, wherever they are.
And, as trends towards shopping online continue in the face of the ongoing Coronavirus pandemic, consumers are shopping in an arena where they can be as fickle as they would like. It takes just a couple of clicks to abandon a cart full of shopping and browse elsewhere, so you have to make sure your customer service is a major draw.
How To Leverage Customer Service to Increase Sales
As much as growing expectations from customers are a major pressure, they are also a major opportunity to bring in more revenue whilst standing out from competitors.
The Basics are Important
It can take just a single poor customer interaction can seriously impact consumers' views of your brand as a whole. So, before anything else, get the basics right.
This means looking at each point of engagement from how quickly you can respond to questions, how the teams talk to and work with customers, to your follow-up with customers. In so many cases, it's the small things that make the most memorable impression and more existing customers will become promoters and start to actively engage with your brand and champion it to others.
Appropriate training is essential here. Invest time, process and tools to help the teams manage queries and work with customers. This will help:
Resolve more queries at first contact, with fewer escalated to team leaders. The quicker you can satisfactorily solve resolve queries, the happier customers are.
Offer in-depth information on product lines, services and company procedures when asked by customers. This helps you guarantee that your customers aren't being given misleading or contradictory information.
Identify areas for cross-selling or upselling thanks to a better product understanding, thus increasing the number and value of sales.
Reward Loyalty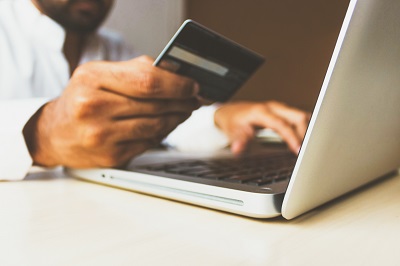 It's significantly easier and cheaper to retain customers than to constantly replenish your customer base with new ones.
Excellent customer service is perhaps the most important factor in creating a loyal customer base that you can guarantee will keep coming back to you to purchase. Loyal customers are a big factor in winning new business too. If you keep impressing them, they leave positive reviews, champion your brand across social media and recommend your product to friends and loved ones by word of mouth.
Yet far too many companies offer rewards and incentives to new customers, but start taking them for granted once they've been with the brand for a while. Avoid this trap and show them how much you love them - your sales team will thank you!
Incorporate loyalty schemes, bonuses, special discount events and perhaps the occasional surprise voucher into your customer service offering for existing customers. This emphasizes how you continue to appreciate your customers as much as you did when they were a new prospect, and gives them a reason to keep coming back.
Offer Omnichannel Support
Each of your customers will have their preferred way to contact you, which could also vary depending on the nature of their enquiry.
They might, for example, prefer the instantaneous response offered by live chat for low-level queries whilst using email for more serious concerns. Or they might prefer the experience of a phone call when asking something particularly complex.
Offering omnichannel support lets your customers access support in the way that feels most comfortable to them. As a result, they are more likely to rate your service offering highly - and thus stick around to make more sales.
It also means that you have more avenues for putting things right after an initial complaint.
The caveat here, of course, is that your omnichannel support strategy has to be responsive, helpful and easy to access. Whilst a well-supported, responsive omnichannel strategy will help you win more sales, a poor one will damage your reputation and drive customers away.
Here are a few tips on creating an enticing omnichannel experience:
Use new technology like pop-up chat. There are options for both instant with real people or using AI chatbots to provide responses from a knowledgebase to low-level queries whilst triaging more serious concerns to human operatives. For example, at SightMill we use a team of real customer service professionals to answer a whole range of questions. Other companies use AI-powered chatbots to good effect if their typical questions are how-tos. Being able to answer operational questions like "how do I increase my order size" at point of sale will lead to more completed purchases.
Customers will accept different levels of response across different channels - but regardless of this, you should aim to acknowledge their query as soon as possible. An automated email response confirming you have received their message is reassuring and shows you have logged their issue for further action.
If your call centre frequently has a backlog of calls, consider implementing a callback service. Customers love being able to talk to someone about but dread being put on hold. Helping them avoid inconvenient wait times and repetitive hold music will make your customer support offering stand out in a competitive field.
Adobe
found that companies with the strong omni-channel customer engagement enjoy 10% year-on-year growth, a 10% increase in average order value and boost their close rates by 25%.
In short, omnichannel customer engagement might be your most effective - but most underrated - sales weapon.
How Can You Identify and Implement Improvements to Customer Service?
Implementing the customer service tips above across your company will help you achieve a good - but how can you take things one step further?
A good general CX will help you compete with the pack. A standout CX that's tailored specifically to the needs of your customer base will let you lead it, both in terms of competitive service offering and in terms of how that translates to sales.
To do this, you'll need to listen to your customers and incorporate their feedback into making improvements.
Why is Customer Feedback So Important?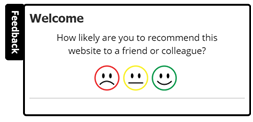 Research by
major global advisory company Gartner
suggests that companies who successfully make efforts to improve their CX start by
gathering customer feedback
.
Without it, your project will lack tangible foundations - it's one thing to know that you want to improve your customer service, but another thing entirely to understand what needs improving, why, and what long-term advantages you'd expect to see as a result.
Asking customers about their experiences with your brand is also a symbol of your dedication to customer service in itself. Consumers appreciate it when their voices are heard, and will favour brands that listen.
You could gather customer feedback using:
General customer surveys
Online reviews
Standardised customer service/satisfaction metrics like CSAT and NPS
How Should I Gather Customer Feedback?
The three methods above all offer advantages in the right circumstances.
General customer surveys can be targeted at any area you'd like. So, if you're looking to specifically improve your in-store customer service, you can create a survey that exclusively focuses on that area.
Standardised customer satisfaction metrics provide an established methodology - usually by way of a quick-to-complete survey and text box - that you can use to value and your customer service effectiveness against a specific scale. If you're looking for a metric that you can use to quantify CX improvements over time, Customer Satisfaction (CSAT) or Net Promoter Score (NPS) are super useful.
Online reviews are a great starting point for identifying weak points in your customer service offering - though they do tend to skew negative. You may want to consider partnering with an online review service (like TrustPilot, TripAdvisor or Which?) to drive a more representative sample of reviews to analyse. And try and connect these third-party review sites with your own customer feedback surveys to ask customers providing positive feedback to also write a review.
Regardless of which of these you use, be vocal about your commitment to acting on customer feedback. Whether that's replying to online reviews or emailing survey respondents thanking them for their participation and outlining the measures you're taking as a result will emphasise that your brand values - and acts on - their input.
Is NPS The Ultimate Measure of Your CX's Ability to Drive Sales?

If you're looking to establish how effectively your customer service (and wider CX) are driving sales for your brand, NPS is a great go-to metric.
NPS (Net Promoter Score) measures the percentage of your customers that are prepared to recommend your brand or product to others versus those that actively do not recommend it.
Given that so much of the value of good customer service lies in customers recommending you to others, NPS is an ideal metric to base CX measurements and improvements on.
You can measure NPS with existing survey tools - but you might want to consider specialist NPS software. This will:
Speed up the process significantly, so your customer service team can reinvest hours of manual data processing elsewhere.
Allow you to offer surveys over multiple channels, including email, mobile app, website and in-person (at events or in-store).
Give you access to a range of features, such as automated comment tagging, survey analytics and segmentation tools that make it easier to identify key trends in your NPS data and take action appropriately.