2018 – Our Year in Review
Looking back over 2018, we've had a busy year onboarding new customers and releasing new features. If you're new to SightMill, here's a round-up of some of the key features that we developed last year. These new features were normally in direct response to our customer feedback, demonstrating just how responsive SightMill is and how we're always willing to work with you to help improve our product and your customer and employee satisfaction.
Streamlined re-design
Late summer saw our new dashboard design – you still have all the old tools, graphs and analysis but we've added a new set of tools to help you understand results by tag. And we've redesigned the navigation to made it easier to move around your dashboard.
But we think the most important feature is the new 'Tags' tab that you'll find at the top of the page. Click on this and you'll see your feedback organised by the tags you've applied to each piece of feedback.
SMS surveys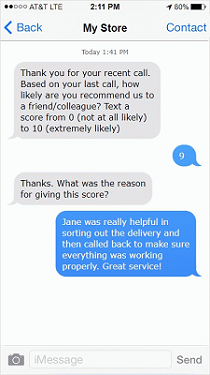 2018 saw us start to work more closely with education providers and the key way to reach their customers is by text. This prompted us to speed up our plans to support SMS text message surveys and they are now live as our fourth route to deliver surveys and gather feedback from customers and employees.
This is a great way to reach consumers and mobile app users. Our clients using this service to gather feedback from students and general consumers have had great success. To get started, upload contact details, set a schedule, and you're ready to go!
Team actions
Providing great customer satisfaction is almost always a team activity and SightMill supports multiple users (you can add new users from your Dashboard).
Again as a response to customer feedback, we now provide a collaborative feature to let users leave notes against feedback and mark feedback actions as completed - great for letting your colleagues know who has dealt with particular issues. You'll find the Notes field under each feedback in the Verbatims tab.
Email drip feed
Often you'll want to send out an email survey to all respondents in one go, but sometimes you want to drip feed the surveys out to respondents over a period of weeks. Now, you can do either with our new email drip campaign feature. You'll find all the details in the new Email Drip Schedule menu option in your settings.
Enhanced website surveys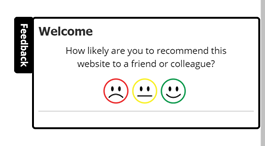 Earlier in the year, we introduced two new ways to gather feedback via surveys on your website and a host of new styles and format options.
To complement the existing pop-up survey display, we added a Tab survey option - this displays a feedback tab that floats on the side of any page on your website; when the user clicks the tab, it opens up the web feedback form.
Your website surveys now support either a standard 0-10 NPS scoring question or smiley face satisfaction icons. And, lastly, you have full control of all the fonts and styles via new Advanced CSS control.
Email survey formats enhanced

Following a client request, we also developed a range of email templates that will help you engage and get a great response from different types of customer or employee groups.
All our email surveys are written using HTML and we provide full details of how to make changes to all the elements, so you can send out great-performing surveys using 0-10 NPS questions, or scales using smiley faces or color bars.
You'll find this in the Email Survey Design page of your Project's settings. Click the 'Templates' button to view the growing list of templates.
Webhooks support
A technical enhancement gives SightMill a new way of connecting to other software products and platforms. We support the webhooks API that is an easy-to-use way of sending data between software products and is fast becoming a standard for web-based products.
For example, you can
connect ZenDesk to SightMill
to automatically send out an NPS survey when a support is closed; we support data in or out - so you can setup requests to send out surveys, or you can setup links to receive survey results, for example distributing survey results to your team via Slack.
Conclusion
As you can see, we had a busy – and very productive - year. All of these new features are available now and included in all membership plans so you can take advantage of them immediately. SightMill is in the best possible shape for 2019 and we're very much looking forward to another successful year. As one of our new customers told us in November,
"SightMill is the easy way to better understand your customers and introduce the industry standard NPS measure to your business."

David Grint, CEO, Housing Partners Ltd